Sunset Kayaking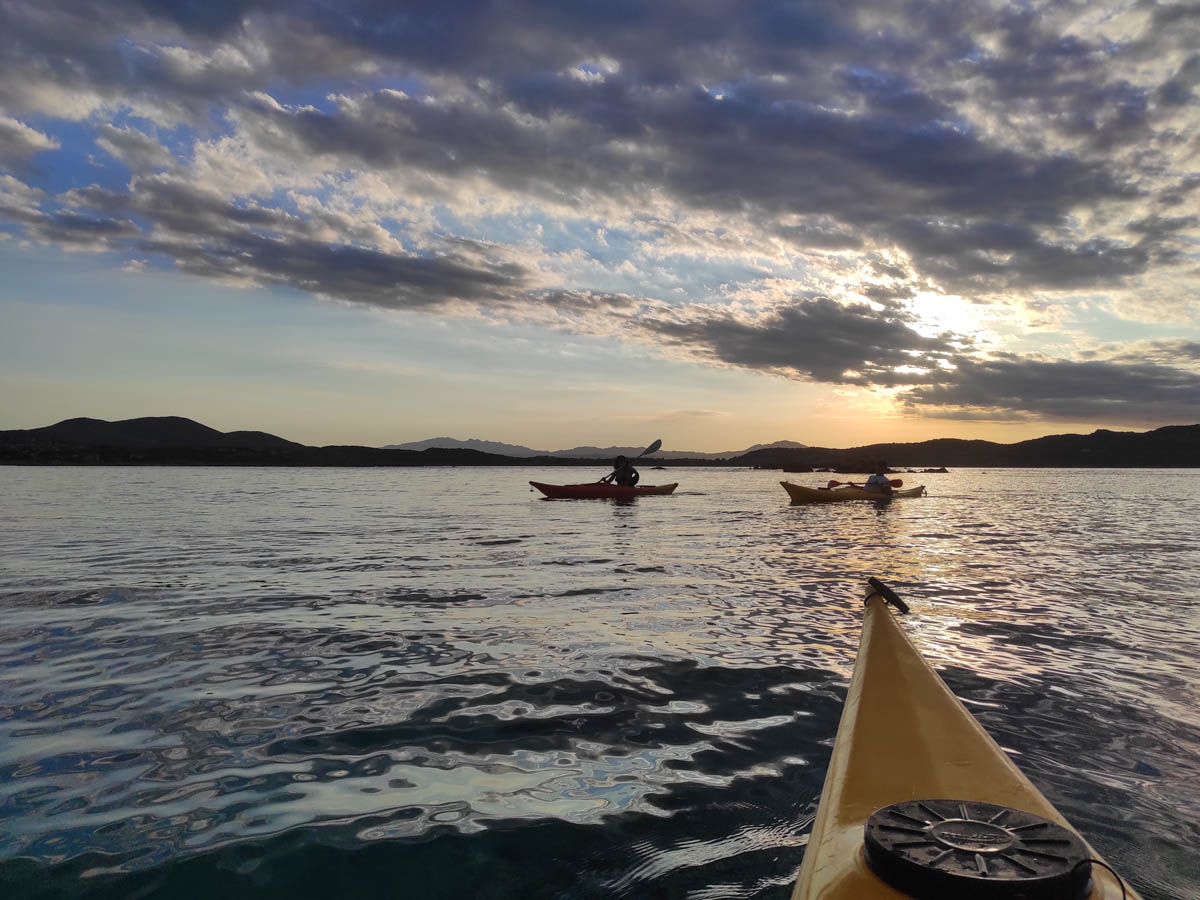 Duration: 3 Hours
Scale: 2 - 10 people
From: Porto Istana
Tour size: 10
Languages: Italiano, Inglese
Kayaking suitable for everyone to enjoy the calm of the sea and a wonderful sunset..
Our sunset kayaking starts from the wonderful beach of Porto Istana. From here we will move along the coastal line and, depending on the wind, we will reach Cala del Dottore or Isola Piana. During the return we will enjoy the magical colors of the sunset.
Sunset is the ideal moment because the sea and the wind calm down and above all the motor boats will have to return to port.
Paddling is suitable for everyone and will give unforgettable moments.
What is included:
- life vest
- guide and short introductory lesson
- waterproof bags
- photo of the day
- a nice cold beer each one
What you need to bring:
- towel, spare t-shirt, sweatshirt and water
Meeting point: https://goo.gl/maps/gQjUoa4qYyEm1fTT6, Porto Istana Second Beach

Meeting time: 17.30
Starting time: 18.00
Important information
Price includes
- life vest - guide and short introductory lesson - waterproof bags - photo of the day - a nice cold beer each one
Price excludes
- towel, spare t-shirt, sweatshirt and water
Cancellation policy
48h before the day of the excursion